Kloset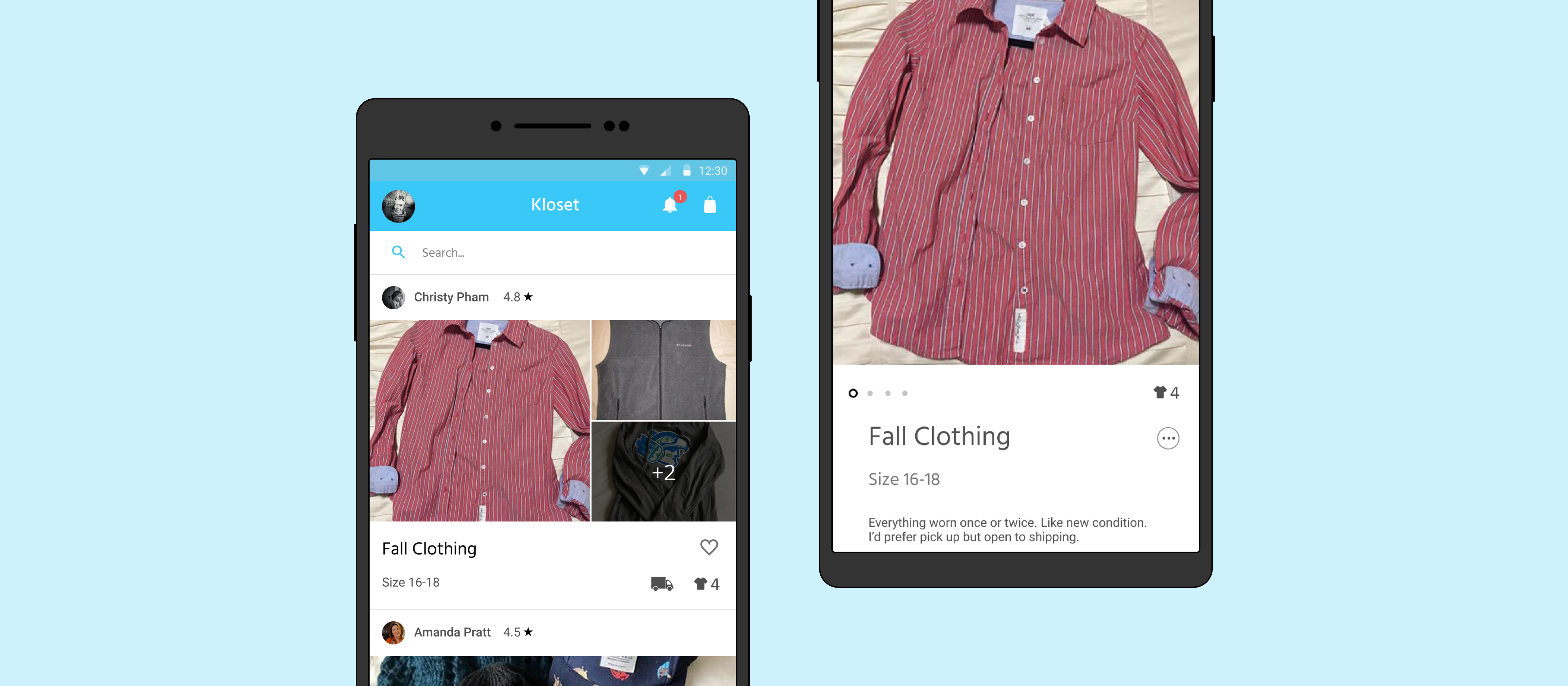 About —
A children's clothing exchange app for parents.
I led a small team in designing and prototyping this product. We surveyed 68 parents and user tested 10. I made a lot of data-driven design decisions, which was useful since I was designing for a user group I'm not a part of.
My Role:
Lead UX / UI Design, Visuals, Wireframes, Prototypes, Project Management, Web Development
When: 2017
Links:
Designs —
Mobile App

Browse

Box Post Detail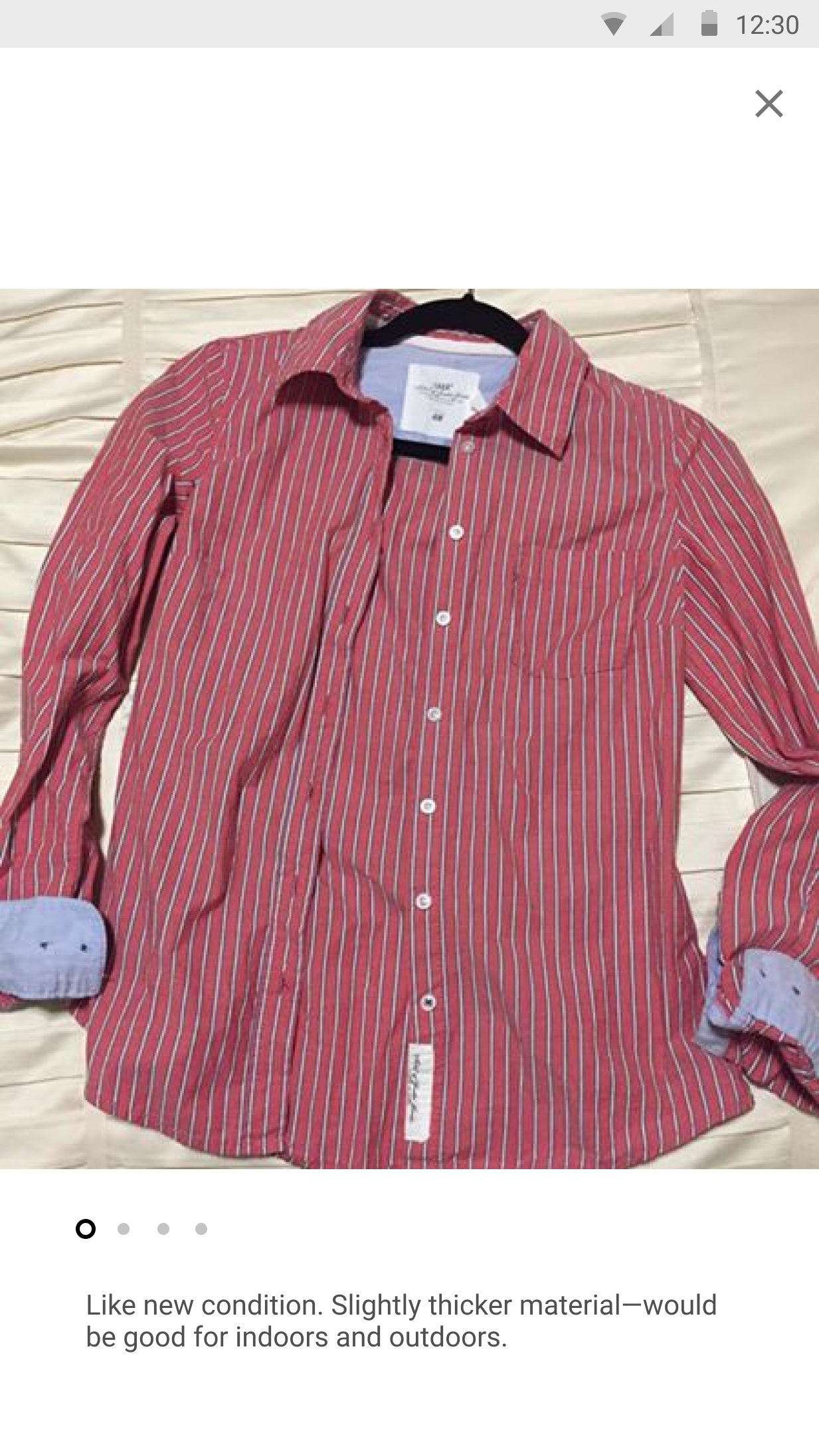 Box Images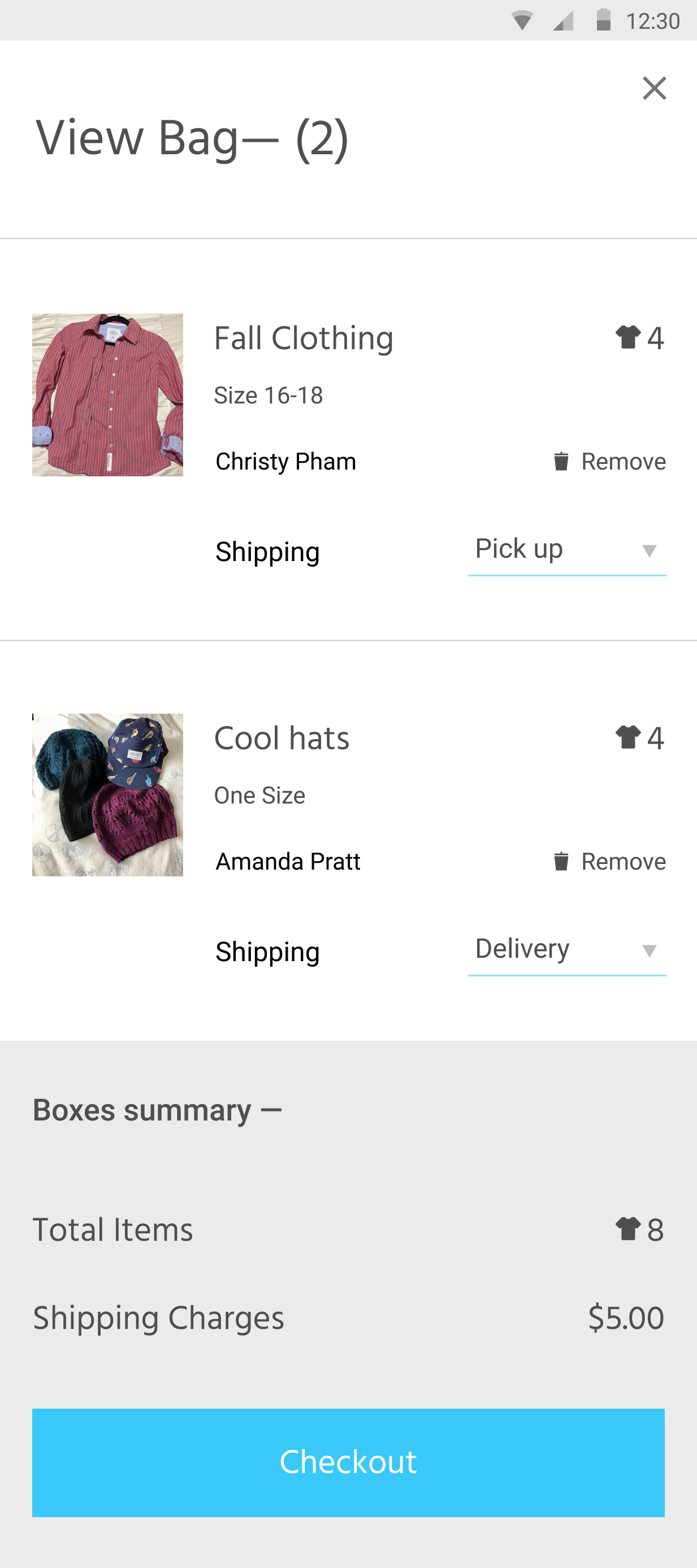 View Bag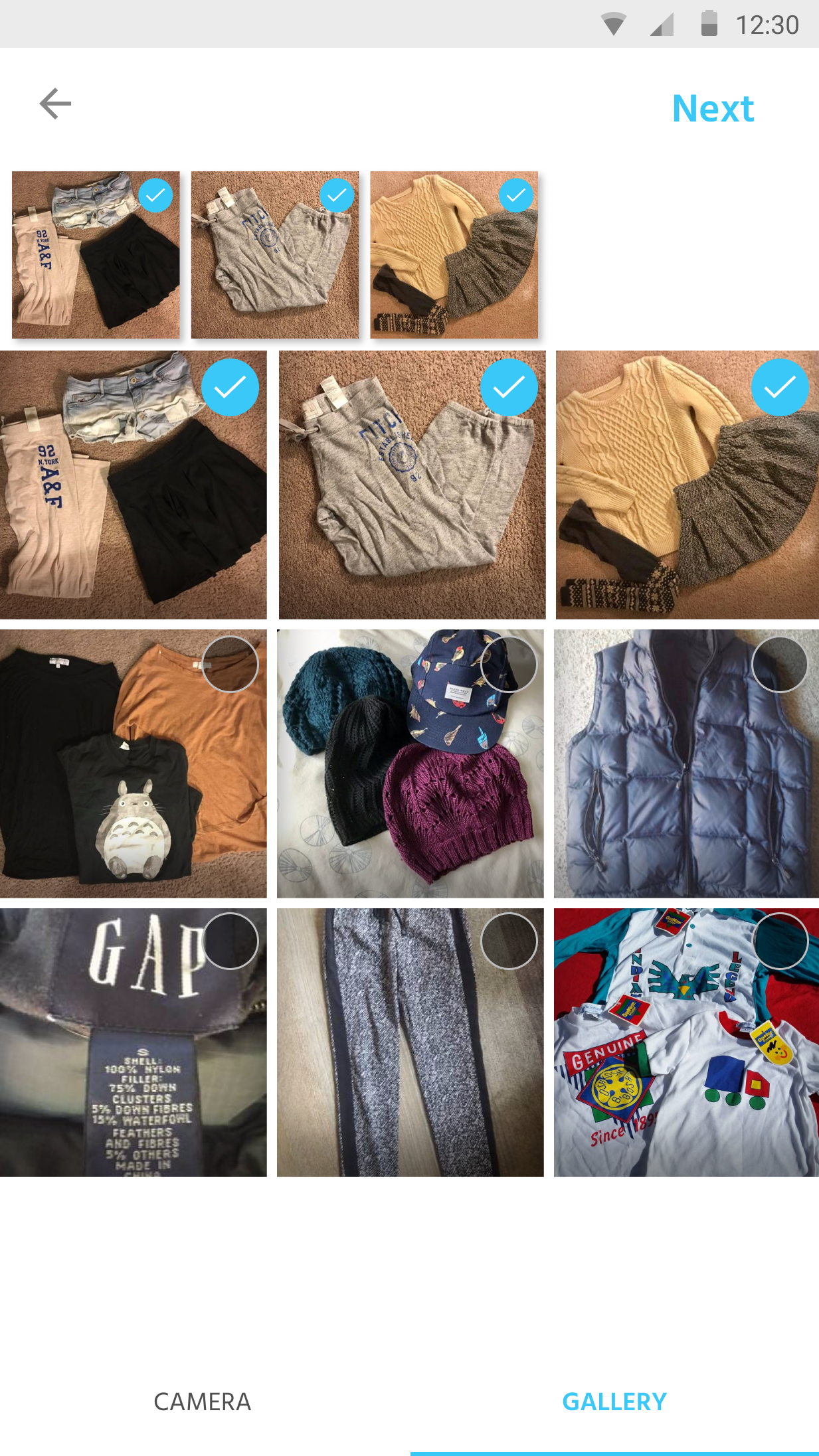 Choose imgs from Gallery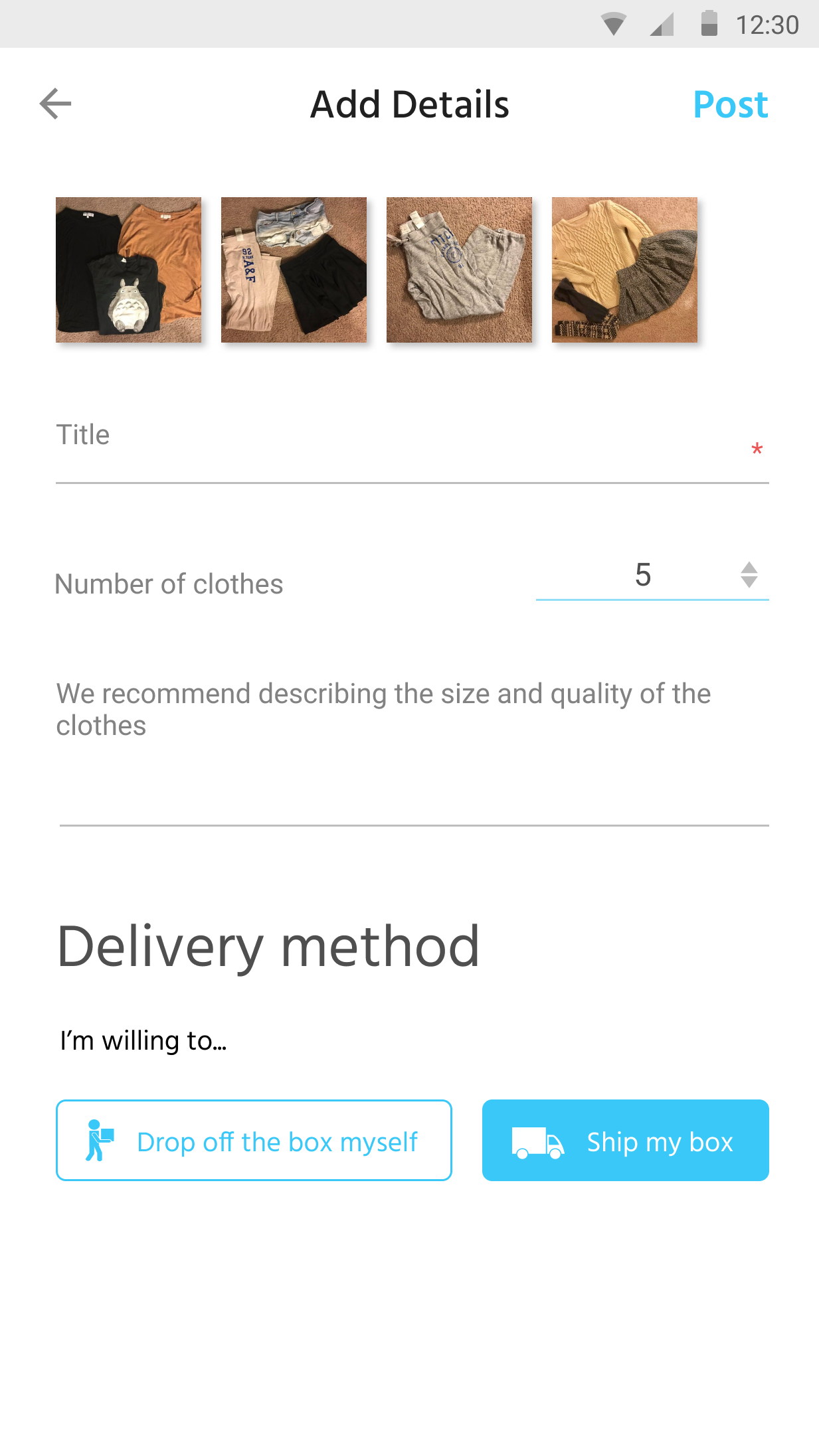 Add Details to Post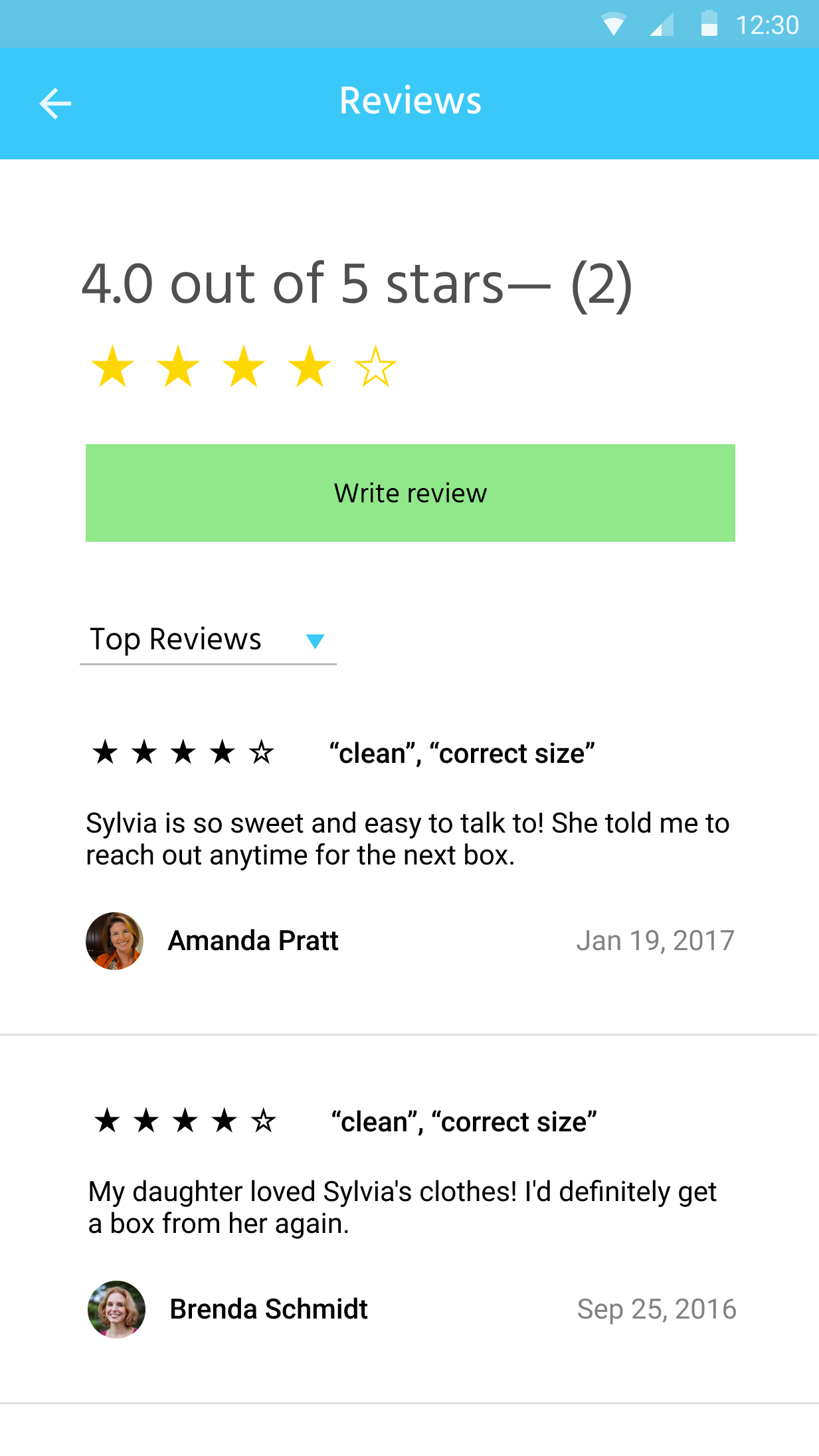 Reviews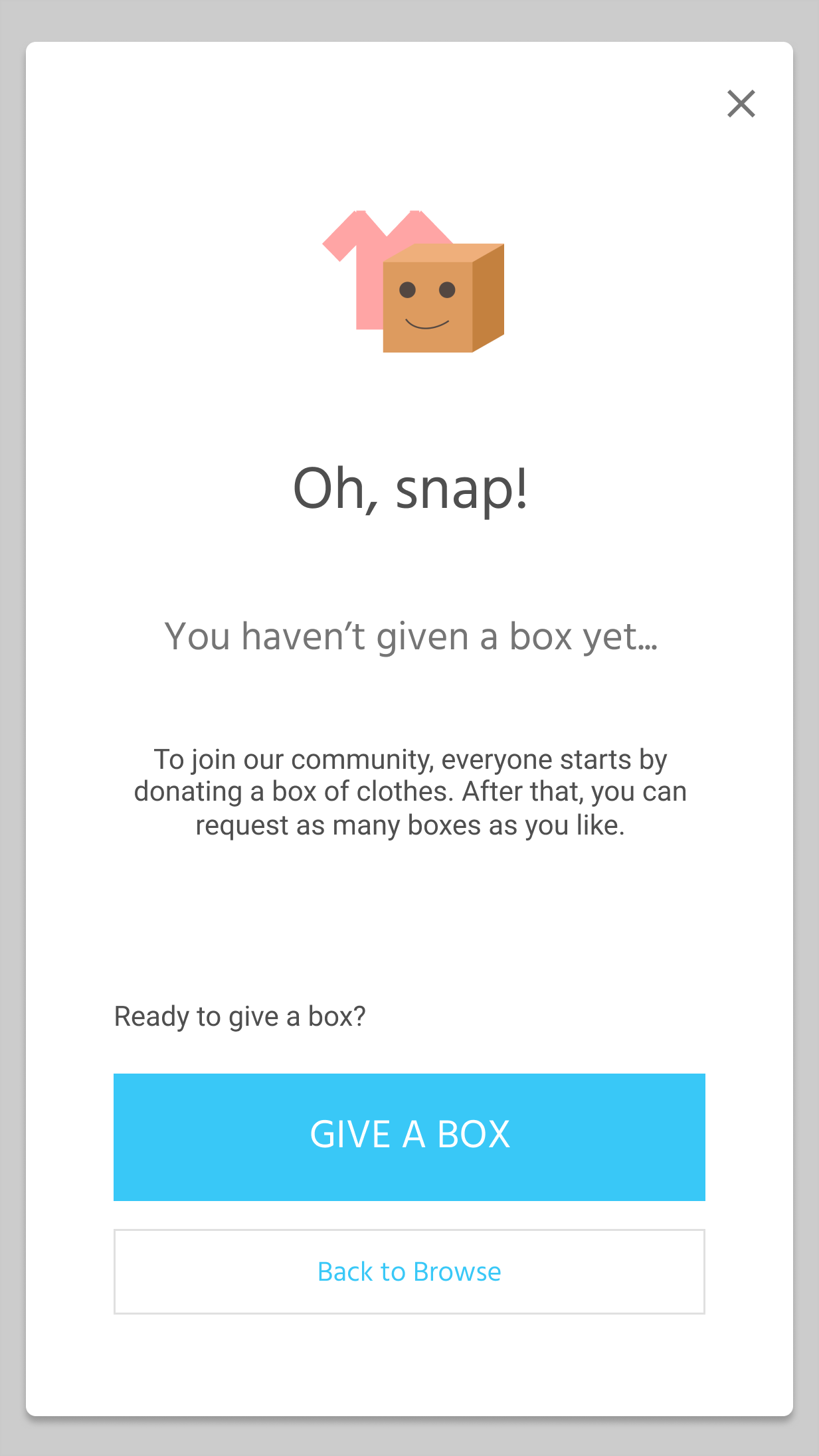 Overlay
Website
I built a website and connected it to Mixpanel to get product analytics and test feasibility as a real product. Unfortunately, it isn't live anymore, but below is a screenshot of when it was.
(We also eventually got rid of the Koins concept, but at the time it was the in-app currency.)