Pet Adoption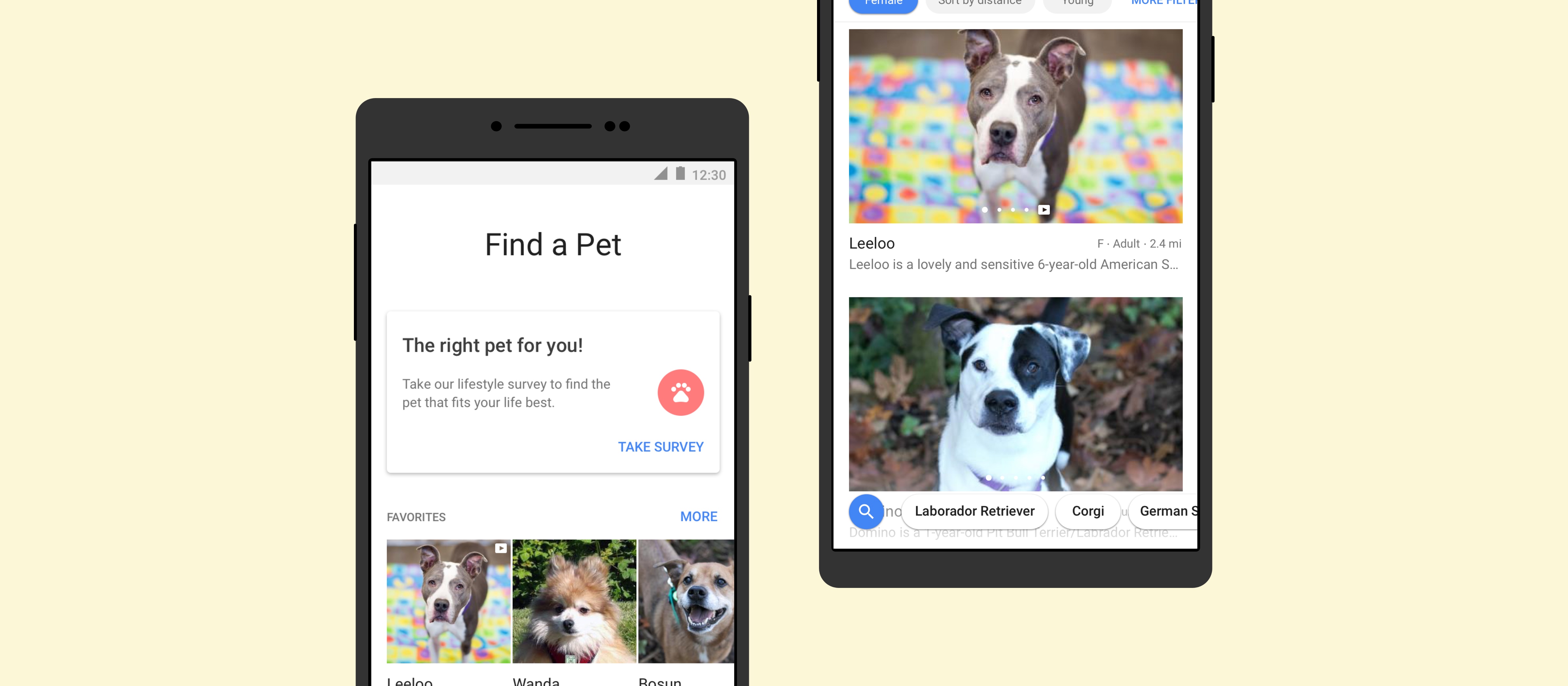 About —
In a week-long sprint, I designed a pet adoption app with the goal of decreasing the number of animals in shelters. It included ways to help adopters learn the difference between shelters vs. breeders, find what kind of pet suits their lifestyle, and browse available pets.
My Role:
Product Design, Research, Visuals
When: 2017
Week-long sprint to research, wireframe, and iterate on the design.
Designs —
An overview of the entire app. There's a survey to help adopters find the right match, learning cards on the home screen, and the core browsing experience.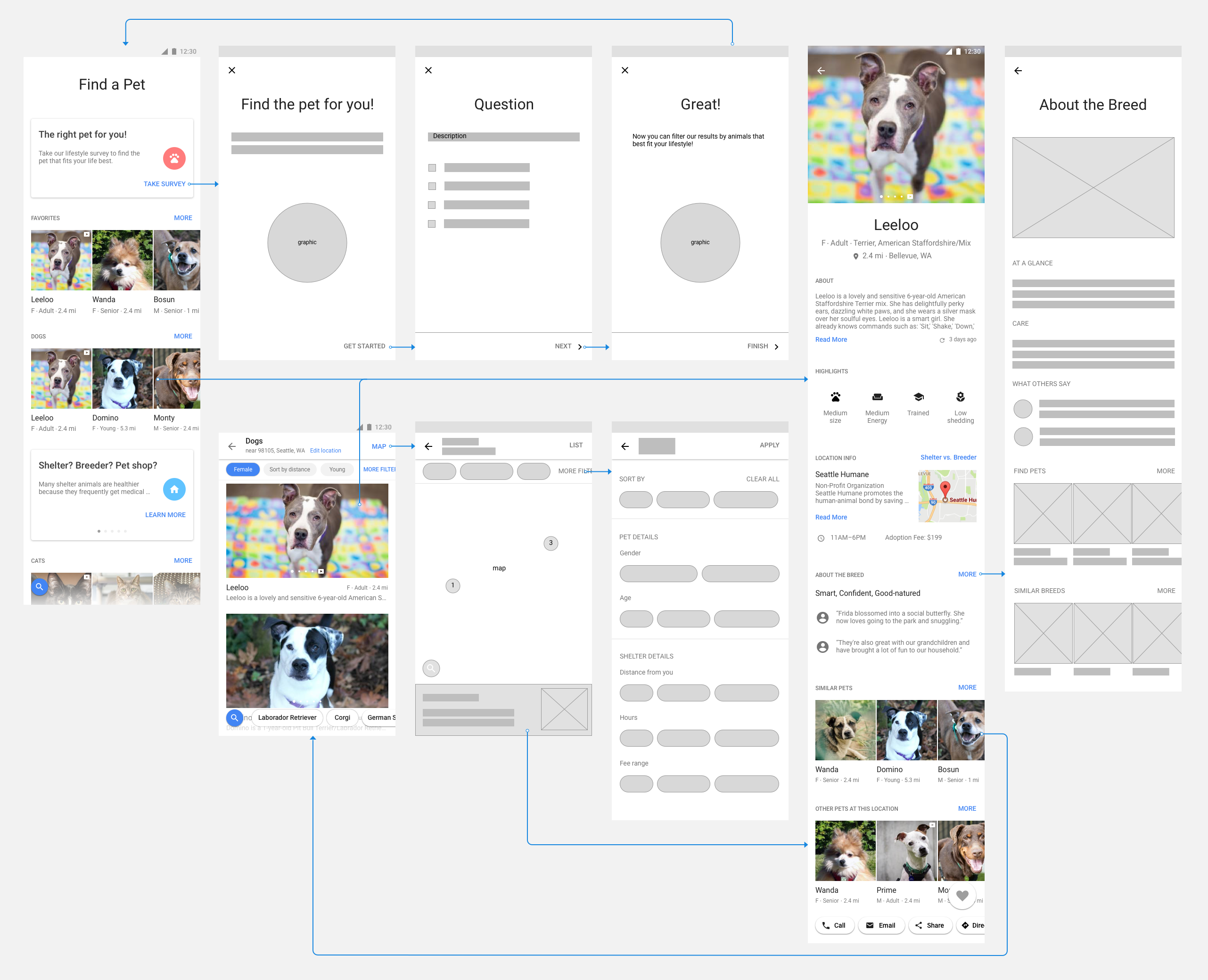 Here are some of the final screens a bit closer.