Drag Letter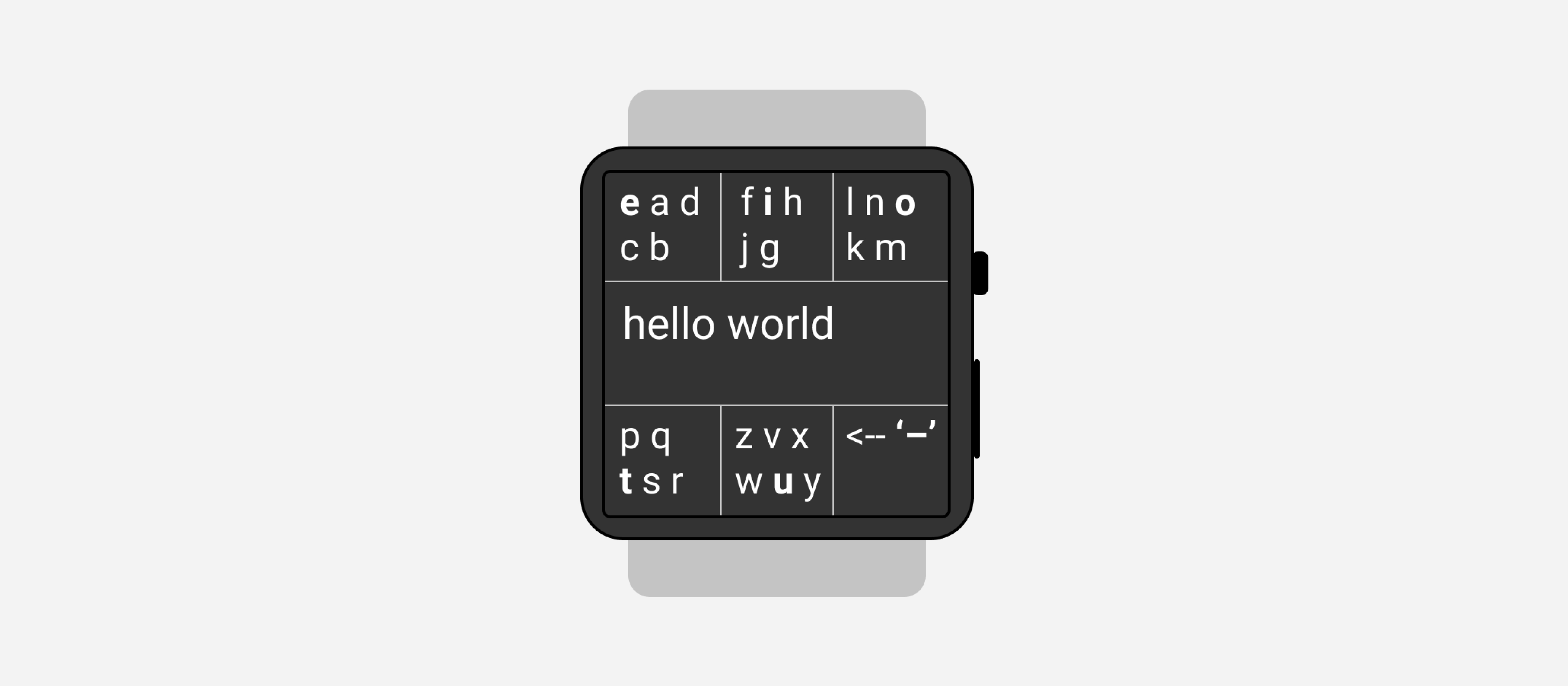 About —
Drag Letter is an Apple Watch keyboard interface concept designed to increase speed and accuracy.
I designed this concept, helped build a prototype for desktop, and user tested on a tablet computer so users could use touch, which would be the closest to reality if this concept were actually on an Apple Watch.
Try it out below!
My Role:
UX Design, Research, Web Development
When: 2016
Demo —
If the demo doesn't work, try refreshing the page. (Only available on desktop.)
To Enter Text:
Click hold in a letter area that includes the desired character.
The letter areas will immediately change.
While holding down, move your cursor to the letter area that contains the desired character (could be the same area you're already in).
Release the click in that area to input that letter.
If you selected the wrong box area, release the click in the center text area instead.
Backspace and space are located at the lower right box of the screen.
e a d
c b
f i h
j g
l n o
k m
p q
t s r
z v x
w u y
<-- ︺