MSR Global Health Fundraising Platform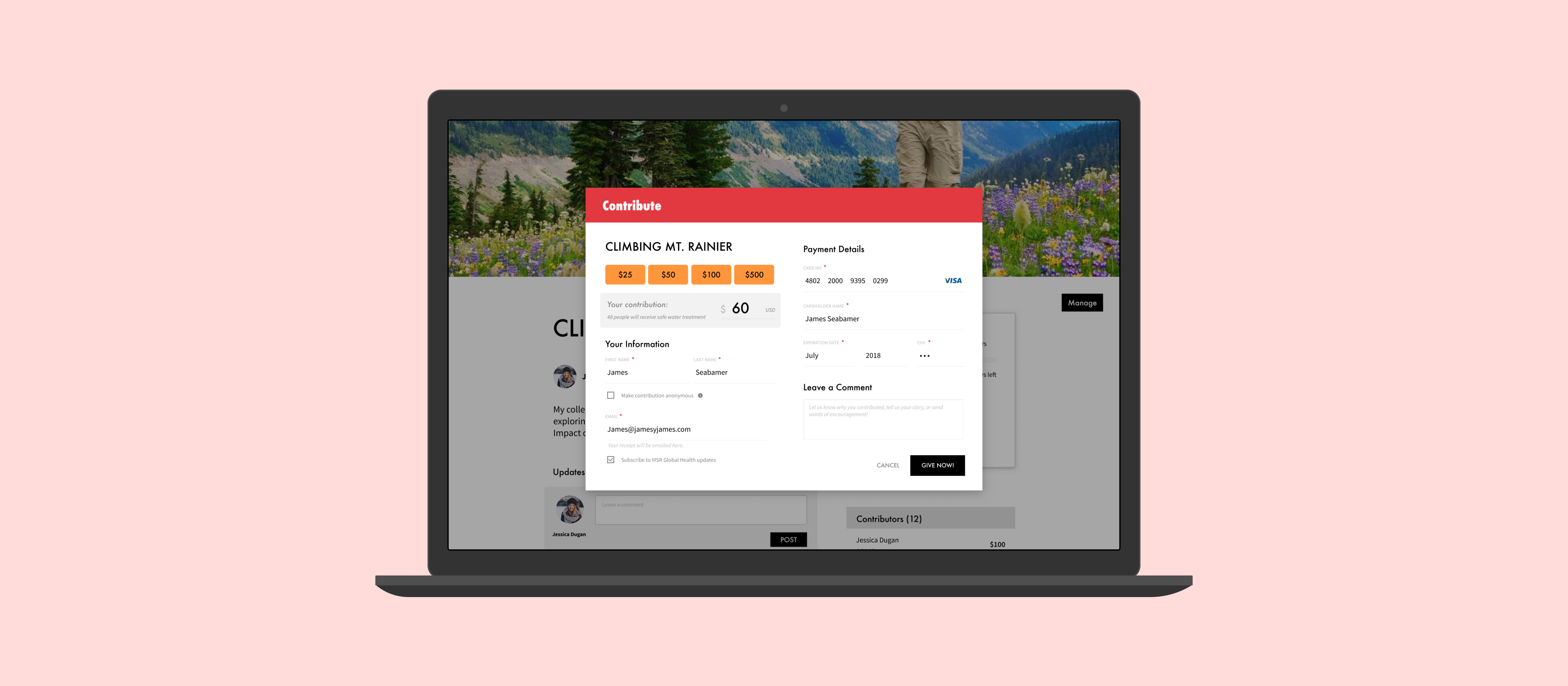 About —
Mountain Safety Research (MSR) produces camping, hiking and mountaineering equipment, such as portable stoves, water filters, snowshoes, and tents.
We designed a built-in fundraising platform where MSR customers can start campaigns or contribute effortlessly. My main responsibility was to design the contribution flow.
Ideas from our design have been implemented into their current website.
My Role:
UX / UI Design, Visuals, Information Architecture
When: 2017
3 months to research, design, test, and iterate. We worked alongside the devs for the next 3 months to polish and refine.
Links:
Designs —
Here are the final screens I worked on.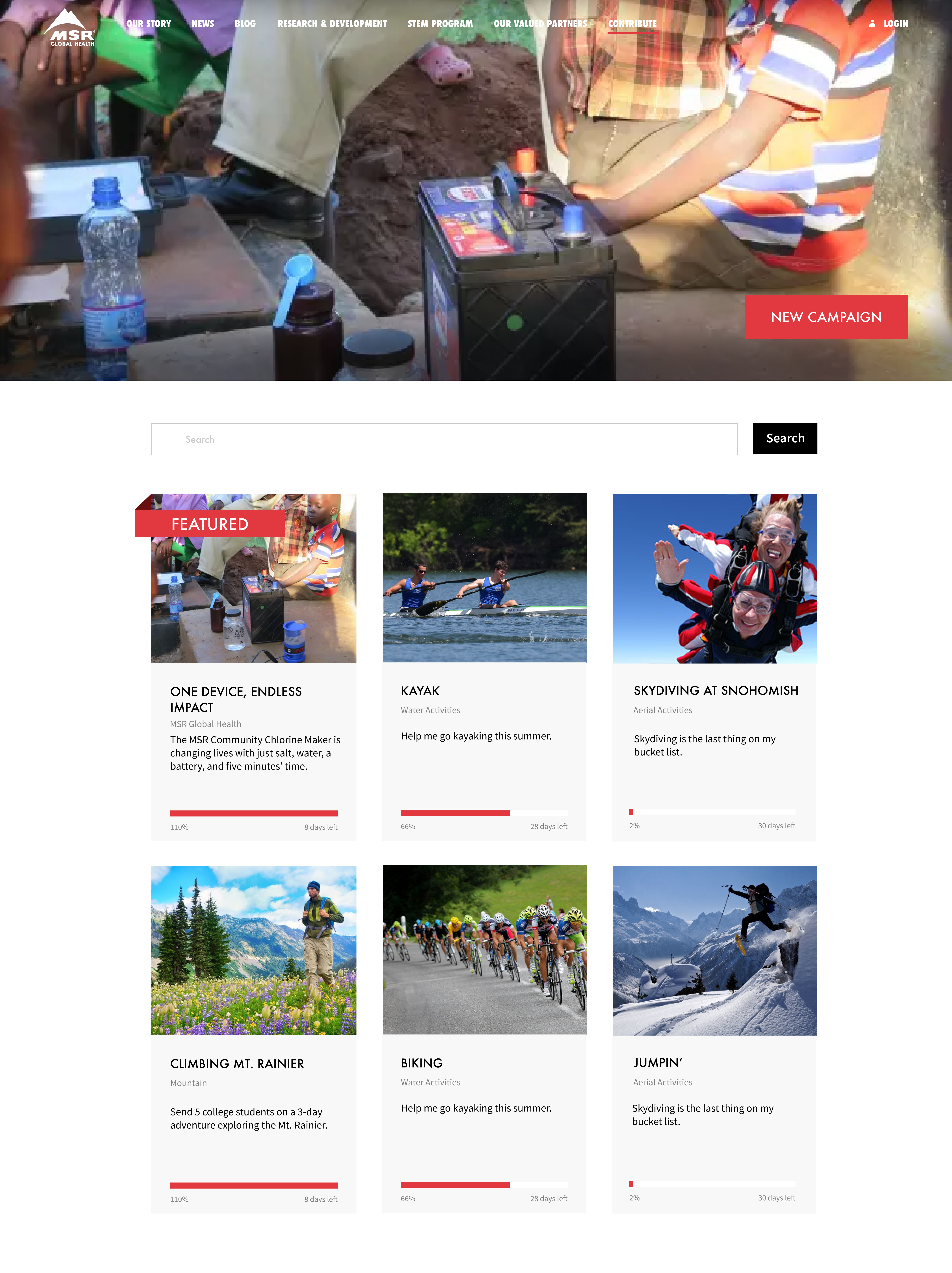 Browse Fundraisers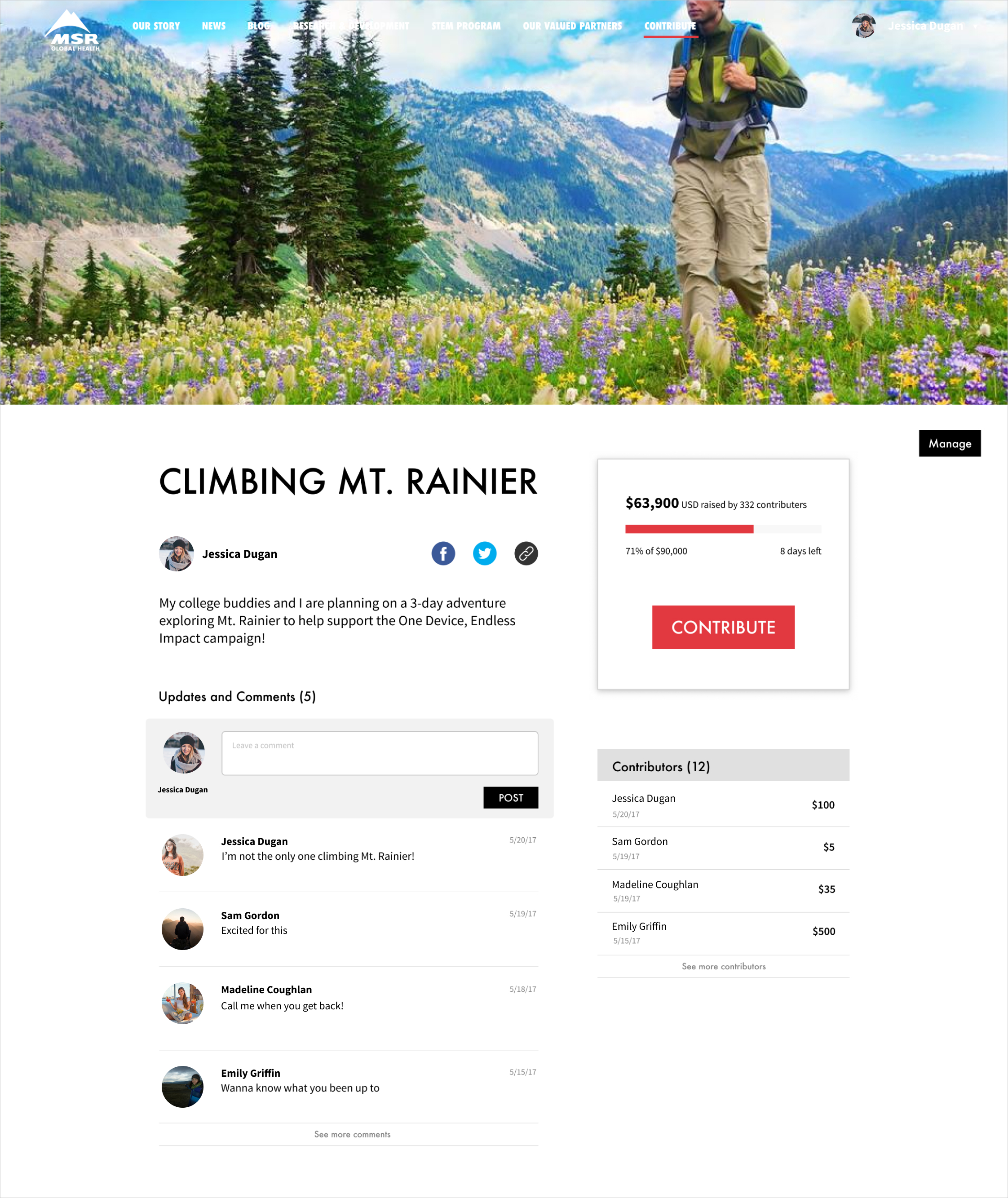 Campaign Details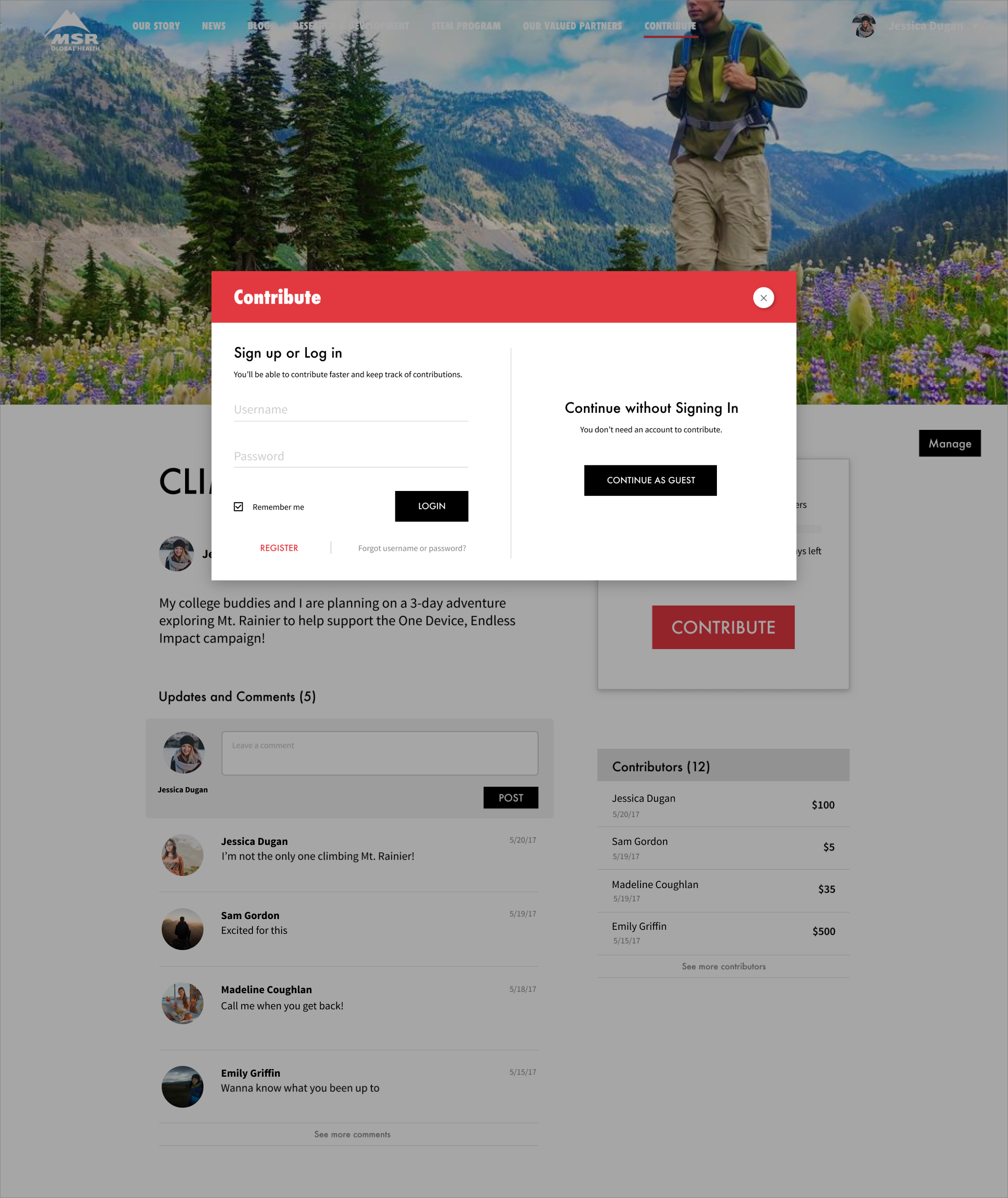 Login popup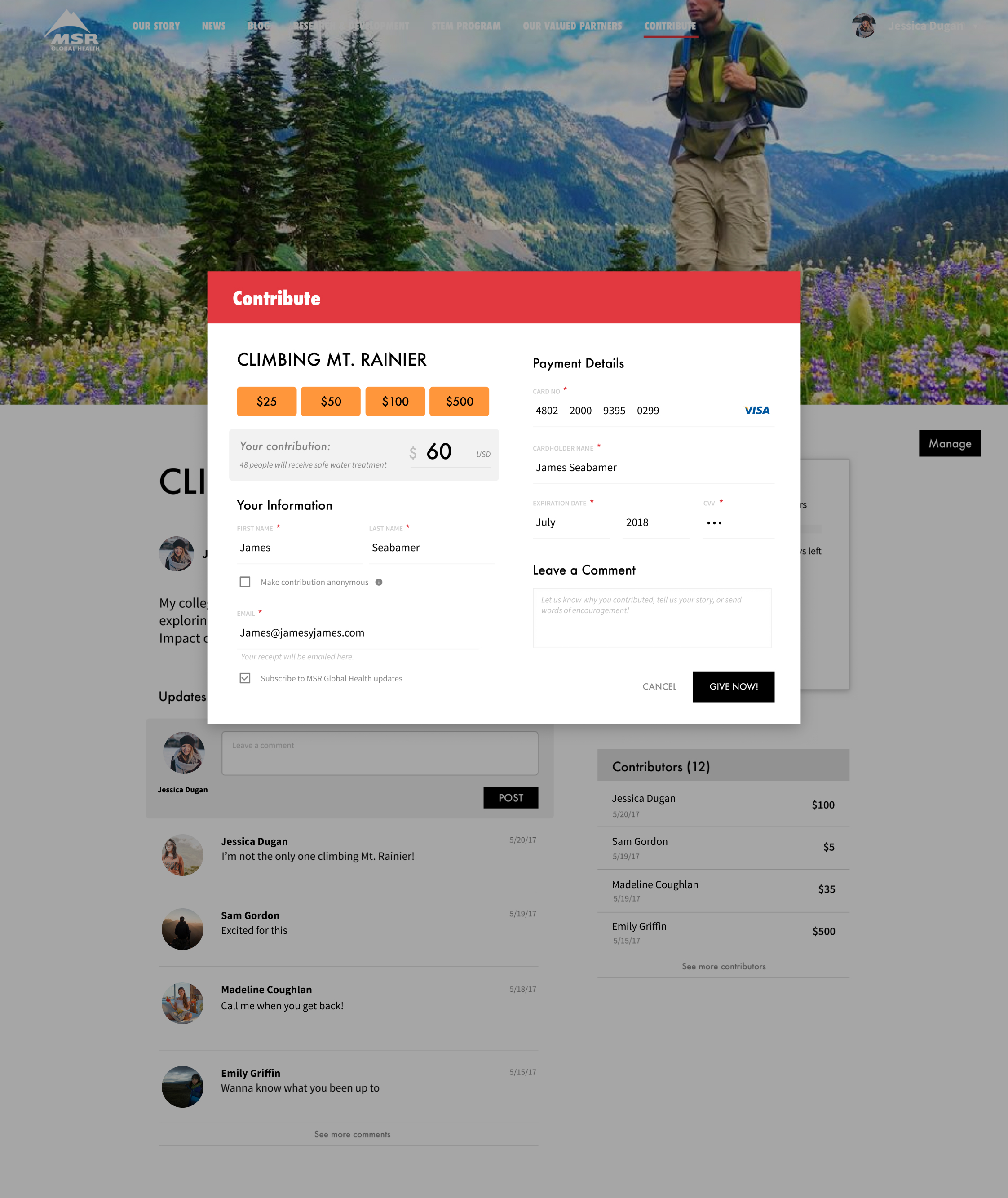 Contribute popup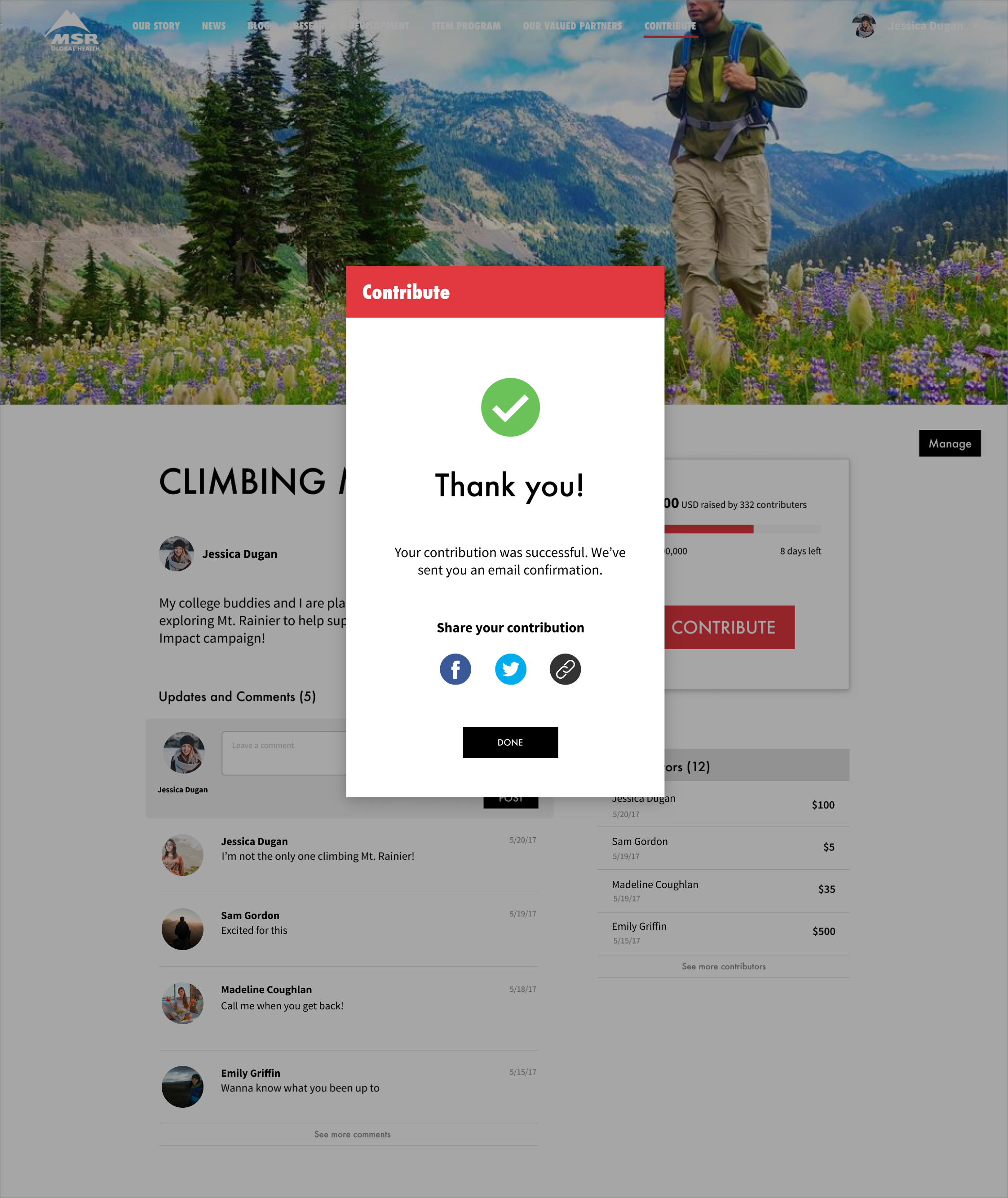 Thank you popup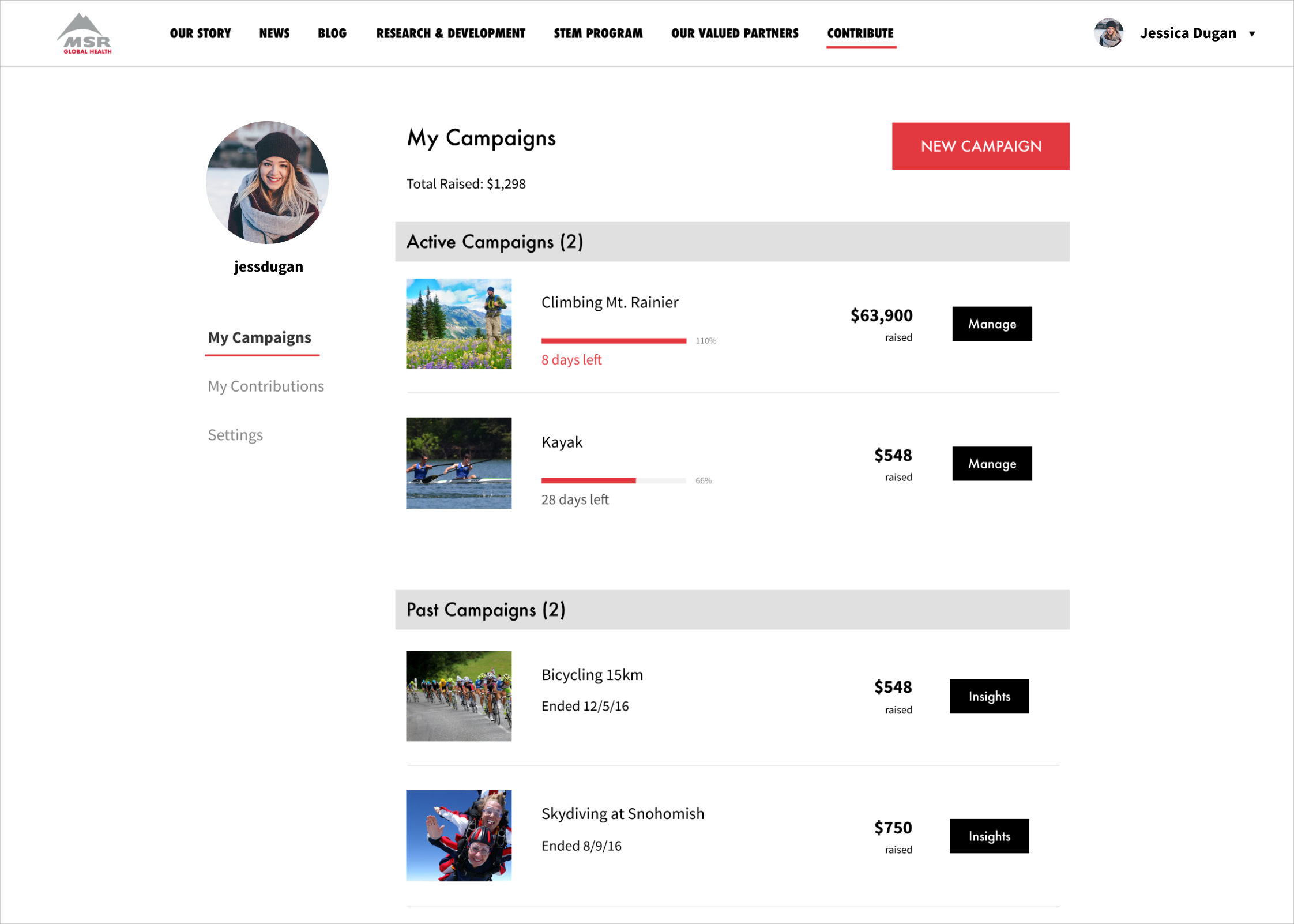 My Campaigns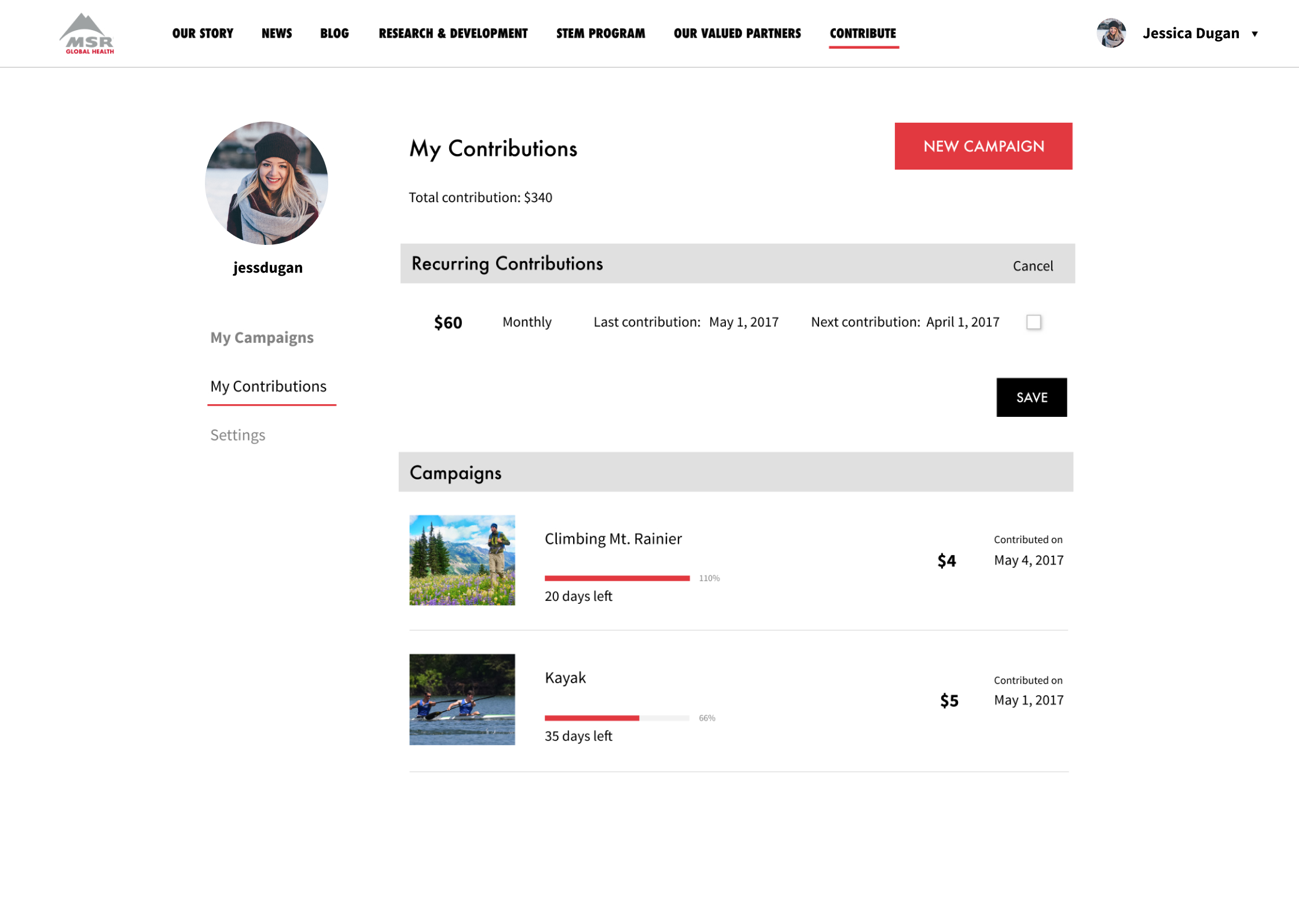 My Contributions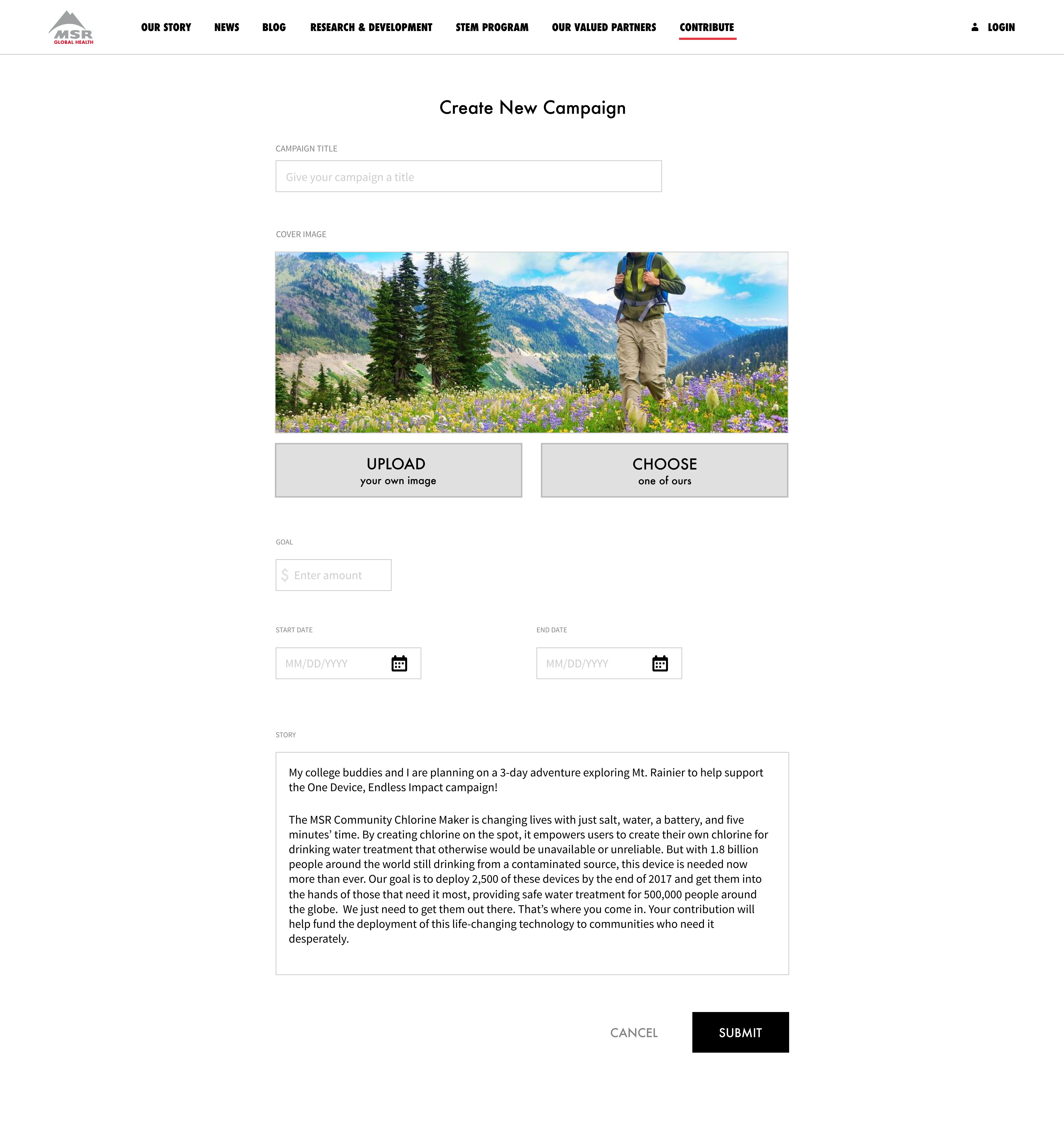 Create a new campaign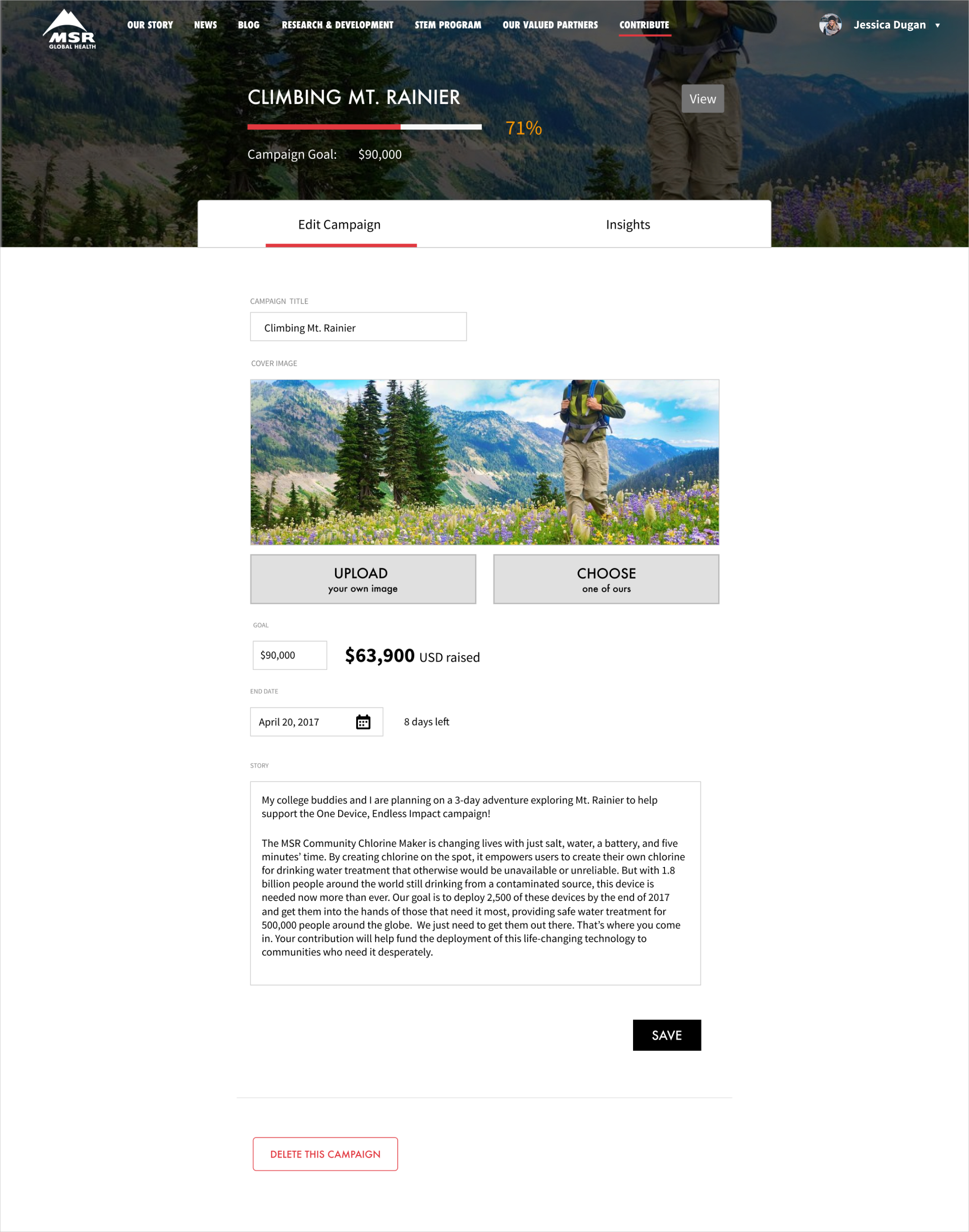 Edit Campaign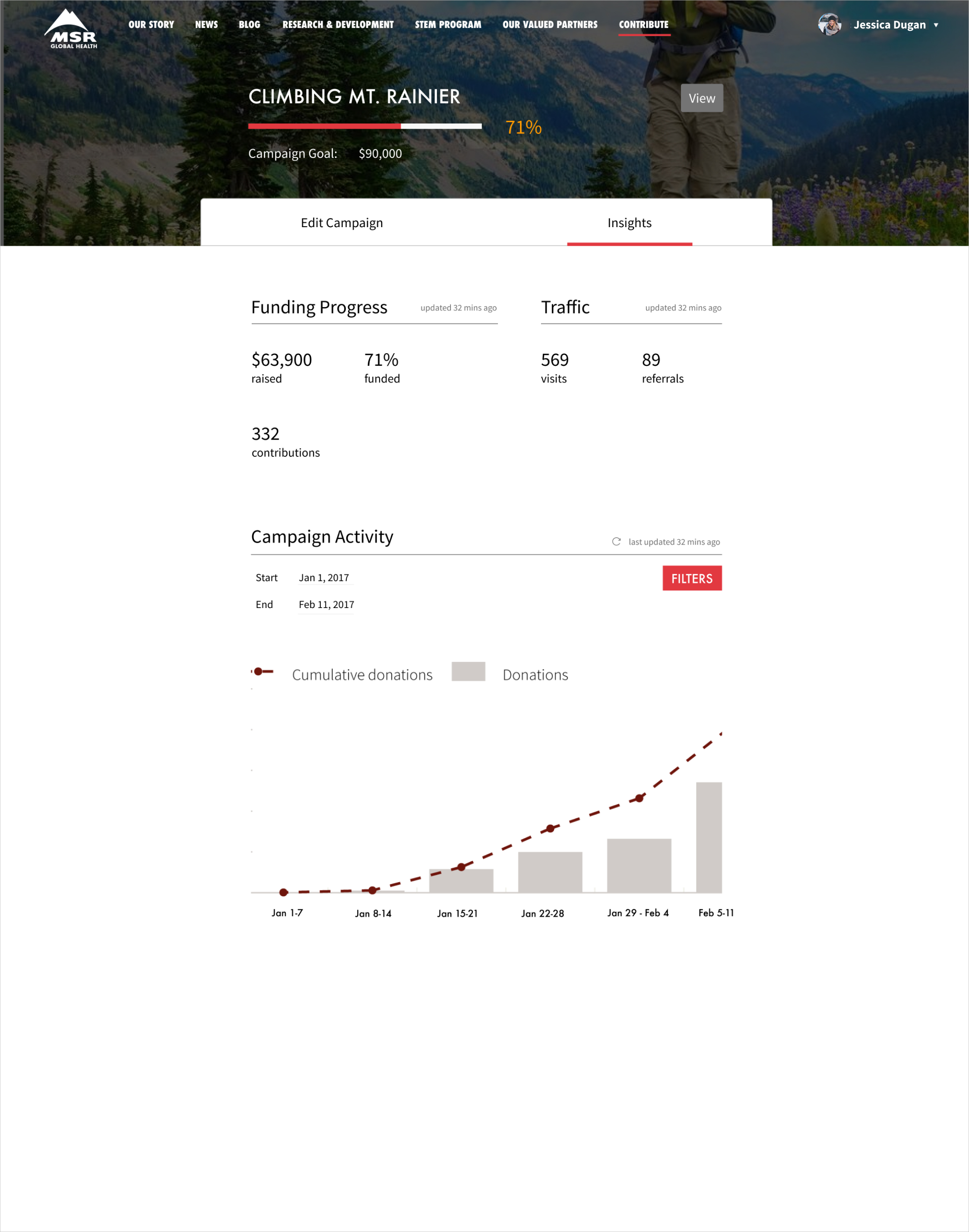 Campaign Insights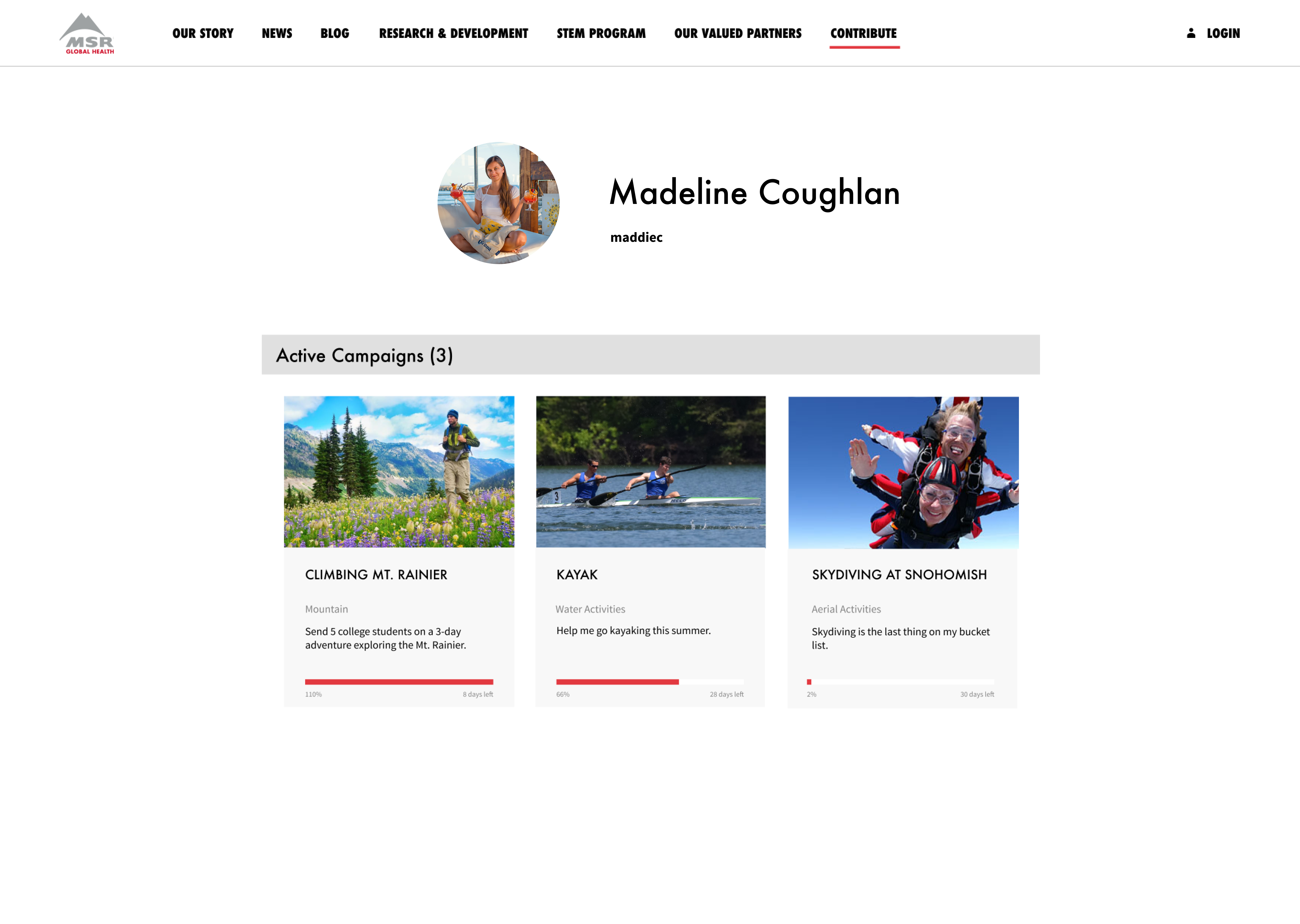 Profile